International Business Center (CIBER)
About
The International Business Center (IBC) in the Broad College of Business at Michigan State University was designated in 1990 as a National Resource Center by the U.S. Department of Education (i.e., a Center for International Business Education and Research). Our mission is to provide superior education, research, and assistance to businesses, public policy makers, academics, and students on international business and trade.
globalEDGE™

globalEDGE™ is the world's leading online source in "international business" (as ranked by major search engines). globalEDGE is developed by the MSU International Business Center as "Your Source for Global Business Knowledge."
https://globalEDGE.msu.edu
Academy of International Business

Established in 1959, AIB has 3502 members in 95 countries. It is the leading association of scholars and specialists in international business. The headquarters of AIB is housed in the MSU International Business Center.
http://AIB.msu.edu
MSU-CIBER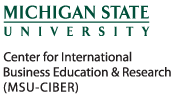 IBC is designated as a National Resource Center by the U.S. Department of Education. The Center engages in more than 60 projects annually, including providing leadership of the College's
education abroad
programs and its undergraduate
International Business Minor
.
Global Business Club of Mid-Michigan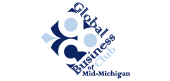 Since 1990, the GB Club has supported global business growth in Michigan. The MSU International Business Center is its organizer. The primary activity of the GB Club is the luncheon speaker series open to the general public.
http://GBClub.msu.edu